Pressure gauges at VACTRA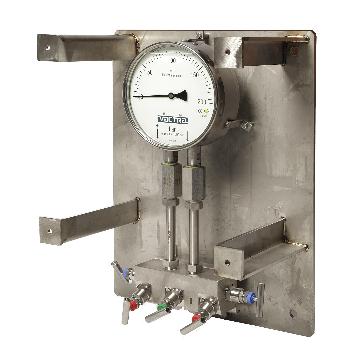 VACTRA offers various solutions for surveying delta pressure. I.a. a differential pressure gauge featuring a complete mechanical construction.
This dp pressure gauge is suitable for a static pressure up to 1.000 bar and a differential pressure of 200 bar. When required it can be completely fitted with protective casing, tubing and instrument valves. This device is a simple and robust solution for monitoring the pollution of strainers, just to name an example.
Lower differential pressures
For lower differential pressures or locations with available power supply you could also consider a combination of 2 independent pressure sensors made by Suchy in Germany.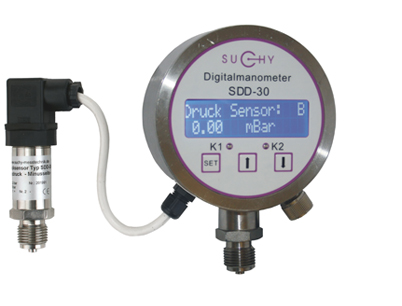 The advantages are a straightforward and economical installation, no tubing required, no instrumentation valves required, with media of a high viscosity, no chemical seal needed if a front flush diaphragm is used, integrated zero-point correction, local reading and distance signals. The minimum and maximum occurred values and service hours are electronically saved.
The menu choice is in either English or German. The output signal is either in mA or Volt. The dp-range varies from vacuum to 100 bar.
Contact us for more information
Would you like to know more about the various pressure gauges we offer at VACTRA? For more information, please contact our VACTRA technical sales office.